The Basics of Business
Welcome to The Performer's Guide Think Like a Business course! This course is designer for budding Enreprenuers to learn the basics of business planning from the ground up!
Included in this Course:
The Basics of Business
Entrepreneurial Mindset
Business Structure Options
Naming Your Business
Filing Your Business Paperwork
Business Model Canvas
Business Planning
Funding Your Business
Non Profit Organizations
Managing Your Business
Filing Business Taxes
Please watch this introductory video before you get started! If you have any questions during the course pleasw feel free to comment on the module! If you need more help, you may schedule a Q&A call with Krystin Railing.
If this is your first business, please watch these additional videos from the SBA about Young Entrepreneurs
In order to complete this peogram and receive a certification of completion, you must complete the following tasks.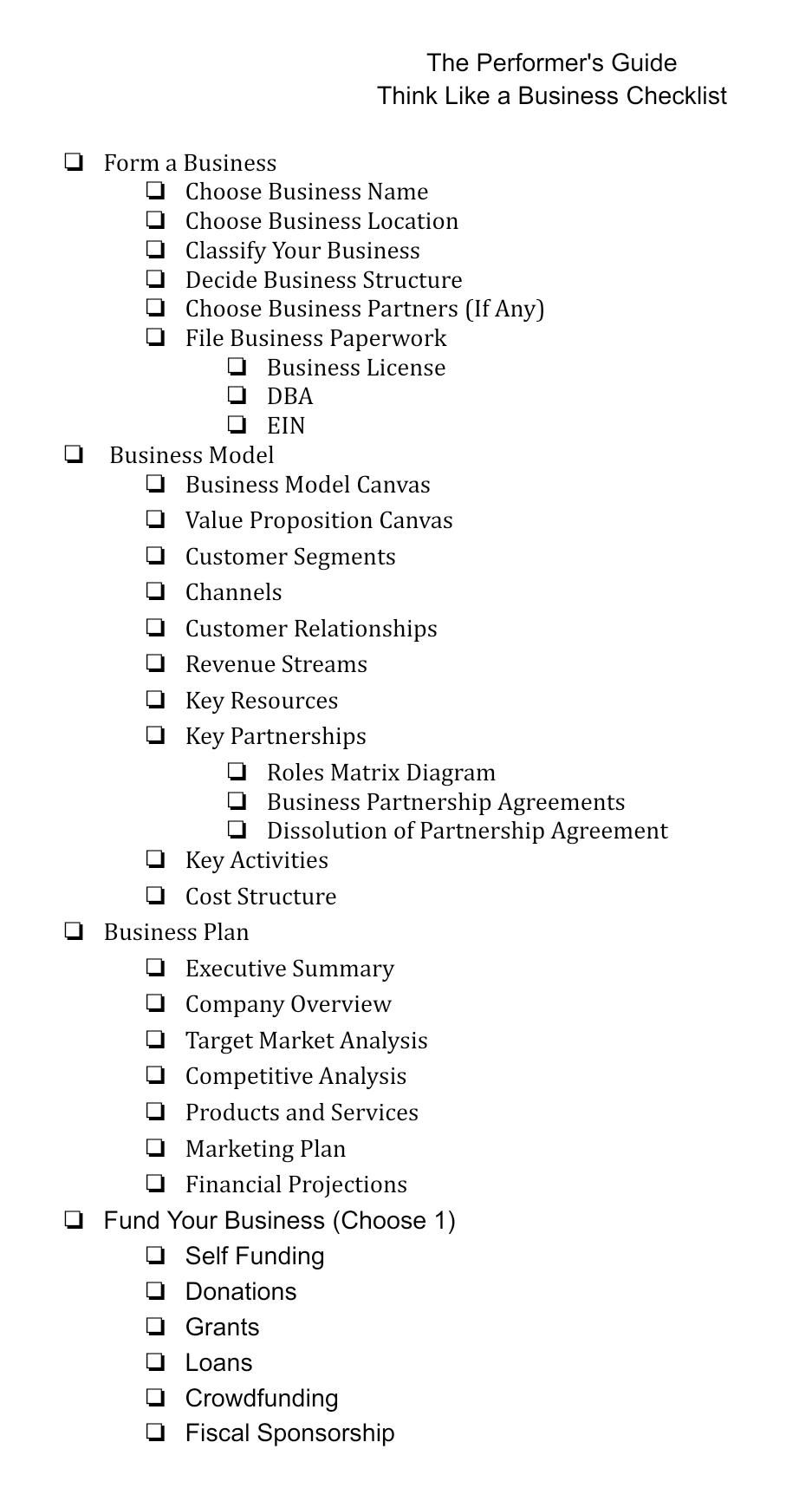 What is a Small Business?
According to the Department of State "To be a small business, vendors must adhere to industry standards established by the U.S. Small Business Administration (SBA) .
Is organized for profit
Has a place of business in the US
Operates primarily within the U.S. or makes a significant contribution to the U.S. economy through payment of taxes or use of American products, materials or labor
Is independently owned and operated and is not dominant in its field on a national basis
The SBA defines a small business either in terms of the
average number of employees over the past 12 months
average annual receipts over time
The business may be
a sole proprietorship
partnership
corporation
or any other legal form
In determining what constitutes a small business, the definition will vary to reflect industry differences – especially size standards.
Arts and Entertainment Size Standard:
This chart corresponds to the North American Industry Classification System (NAICS) and defines the size limit of the Arts and Entertainment Industry, which is $7 million.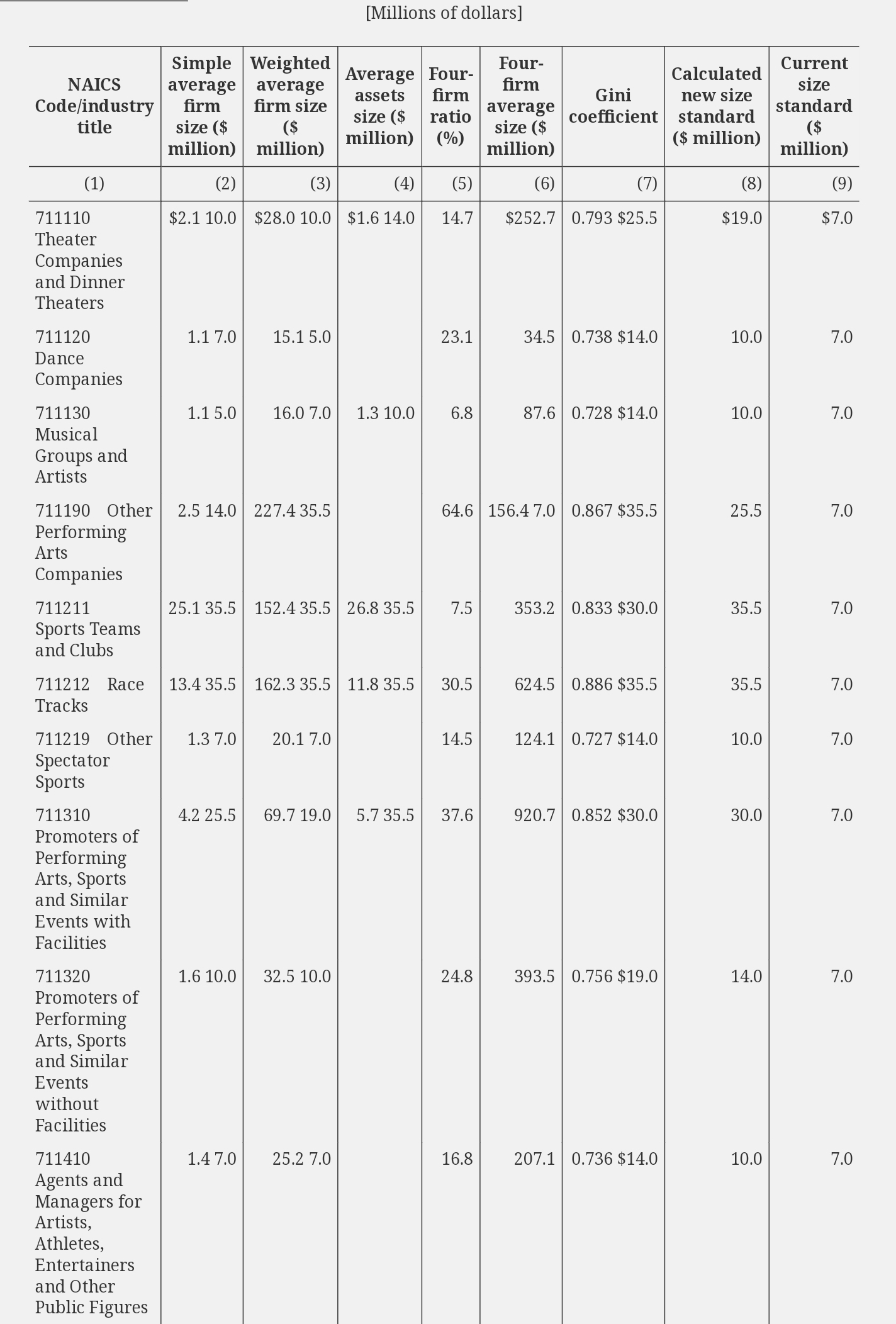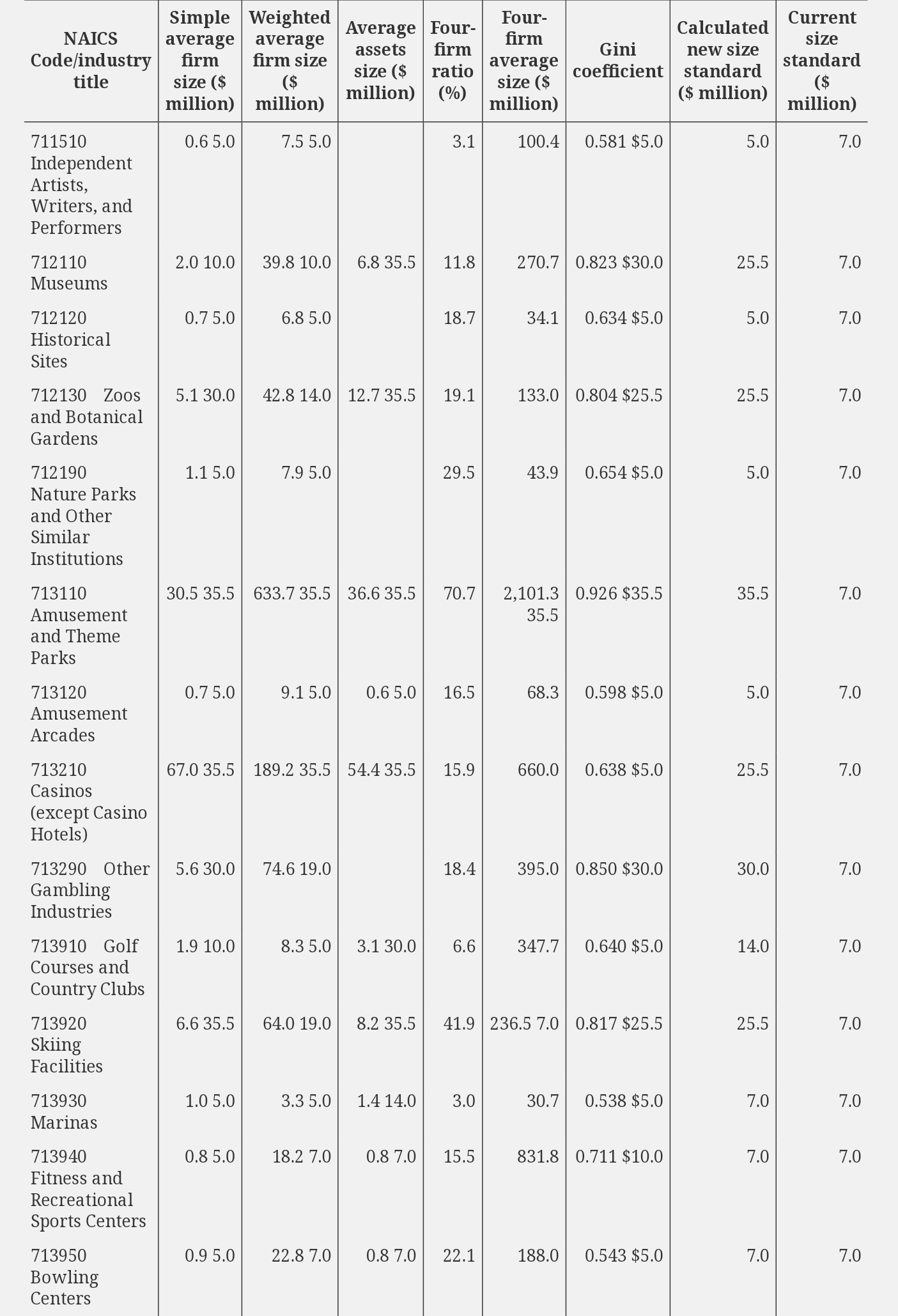 Complete and Continue