Enrollment is NOW OPEN!
The Performer's Guide Marketing That Sells is a 6 week course with Krystin Railing and The Performer's Guide. Marketing is the voice of your brand. In this program you will discover your target markets and you will learn how to create marketing material to send to those potential clients!.
Marketing That Sells Course Curriculum:
🎯 Module 1: Spheres of Influence
🎯 Module 2: Targeted Marketing
🎯 Module 3: Marketing Campaigns
🎯 Module 4: Sales Funnels and Pipelines
🎯 Module 5: The Sales Process
🎯 Module 6: Customer Relationships
🎯 Module 1: Spheres of Influence 🎯
As a small business owner, it is common to try and cast a wide net when it comes to marketing in order to gain attention from many people quickly. However, casting a wide net could too soon, instead of focusing closer to you, could be detrimental to the success of your business. In this module you will learn how to leverage your spheres of influence to get momentum on your growing business!
🎯 Module 2: Targeted Marketing 🎯
First, it is important to understand what your Target market is, and how you can leverage them for sales. Because those buyers are most likely to want or need a company's offerings, it makes the most sense for the company to focus its marketing efforts on reaching them. Learn how to Find Your Target Market , do Market Analysis and create a target market list!
🎯 Module 3: Marketing Campaigns 🎯
Marketing campaigns promote products through different types of media, such as television, radio, print, and online platforms. In this section, you will learn both long term and short term campaign strategies with Advertising, Marketing, and Networking.
🎯 Module 4: Sales Funnels and Pipelines 🎯
A Sales Pipeline combines sales and marketing data to focus on converting leads and prospects into customers instead of continuing to generate more leads. It's a strategy that asks you to focus on the narrower part of your marketing funnel instead of the top. Learn how The Sales Funnel stages directly relates to the Sales Pipeline stages.
🎯 Module 5: The Sales Process 🎯
A sales process is a set of repeatable steps that a sales person takes to take a prospective buyer from the early stage of awareness to a closed sale. Typically, a sales process consists of 5-7 steps: learn The Seven Stages of the Sales Cycle:Prospecting Make Contact, Qualify your prospect, Nurture your prospect, Present your offer, Overcome objection,Close the sale
🎯 Module 6: Customer Relationships 🎯
Customer relationships describes the type of relationship a company establishes with it's specific customer segments. You will learn to get, keep, and grow your customer relationships instead of treating them like a sale. Learn about Types of Customers, Customer Relationships and how to create a Client Avatar.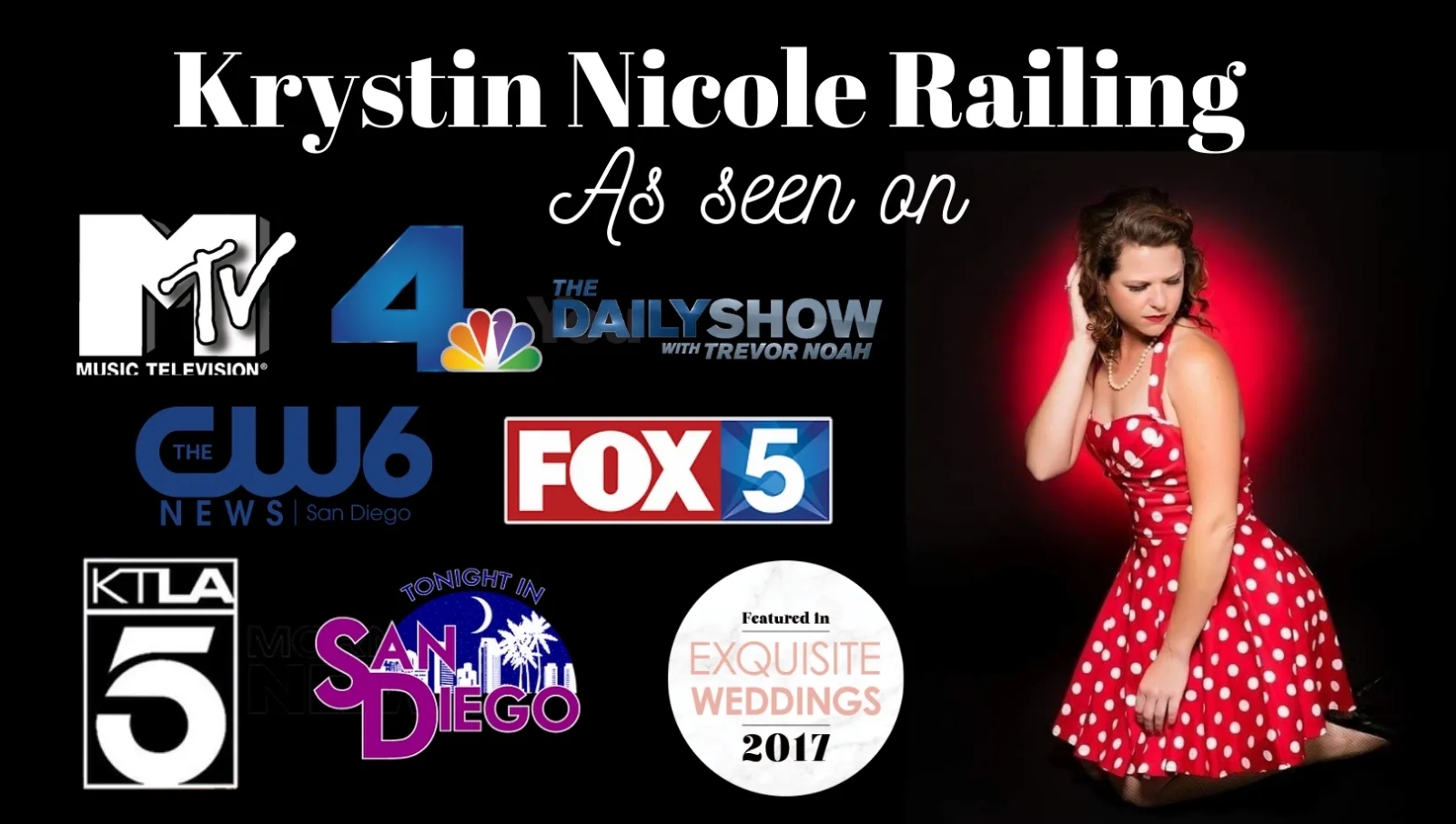 Let Krystin Railing Share Her 10+ Years of Experience With You!
Krystin Railing is a classically trained dancer and a professionally trained circus performer who has performed in 10 states within the United States and over 20 countries on 3 continents including North America, Bahamas, Caribbean, Central/South America and Europe!
Krystin Railing has been performing Hula Hoops internationally since 2009 and has been showcased at Seaport Village Buskers Festival, the Fringe Festival, and The House of Blues She has performed hula hooping on Norwegian Cruise Lines and has been featured on numerous news programs, late night talk shows, magazines, new papers and blogs for her incredible hula hooping skills. She was on the awards committee for the Hoopie Awards for 5 years and has been nominated for several awards.
Krystin Railing is a world renowned and internationally travelling professional Juggler. She learned to juggle in 2010. She was also the Communications Director for the International jugglers Association in 2019.
Master Fire Manipulator, Krystin Railing is a certified Firewalking Instructor and Empowerment Coach through The Firewalking Center. She is fully insured and covered for fire through Specialty Insurance. She is also certified in Fire Prevention and Fire Fighting through the Southwest Maritime Academy, and has a Fire Safety Certification from The Flow Arts Institute. She has led and produced Firewalks across the country including California, Georgia, and New York.
Frequently Asked Questions
Can I get a refund if I'm unhappy with my purchase?
If you are unsatisfied with your coaching, reach out to us to see if your purchase is eligible for a refund.
How do I schedule my appointment?
Upon purchasing coaching, you'll receive further instructions on how to book a time for your appointment.
Can I purchase coaching more than once?
Absolutely! If you find yourself in need of coaching more than once, simply purchase the coaching again.