Enrollment is NOW OPEN!
The Performer's Guide Monetize Your Brand is a 6 Week Coaching Program with Krystin Railing that is designed to help Performers create a strong brand through colors, fonts, emblems and logos which will help you create logos, banners and promotional materials for your business.
Tighten your branding and presentation to ensure a consistent image on all platforms is very important for s business, but often overlooked with new brands. This program will help you develop a long-term plan for the development of your successful brand in order to achieve specific goals. A well-defined and executed brand strategy takes time to create but affects all aspects of a business and is directly connected to consumer needs, emotions, and competitive environments.
This 6 week course will be a multi platform experience with Krystin Railing
✅ Lifetime access to the Monetize Your Brand Facebook group
✅ Lifetime access to the Monetize Your Brand Teachable online course
✅ Weekly group Zoom gmeetings for 6 weeks
✅ 6 private 30 minute phone calls with Krystin Railing
Monetize Your Brand Course Curriculum:
🎨 Module 1: Brand Colors
🎨 Module 2: Brand Fonts
🎨 Module 3: Brand Logo
🎨 Module 4: Business Cards
🎨 Module 5: Electronic Press Kits
🎨 Module 6: Monetize Your Brand
🎨 Module 1: Brand Colors 🎨
Color is very important in branding and marketing because it is where first impressions of customers are based. Color is the secret in producing a good identity for a company and are more than just a visual aid because they convey emotions, feelings and experiences. In this module we will discuss Color Wheel, Color Psychology, Types of Color Palettes, Pantone Colors, hex codes and how to easily choose brand colors!
🎨 Module 2: Brand Fonts 🎨
Fonts add value to your brand because It helps readers to perceive information about your brand through text. The correct choice of color, font and text size can prove to be vital for attracting your target audience. Learn how to find, select or create unique fonts for your business that are sure to catch the eye of potential clients!
🎨 Module 3: Brand Logo 🎨
In this module you will learn how to create a memorable logo that is eye catching, and easy to identify.
🎨 Module 4: Digital Branding 🎨
Digital branding is a brand management technique that uses a combination of internet branding and digital marketing, online marketing to develop a brand over a range of digital venues, including internet-based relationships, device-based applications or media content.
🎨 Module 5: Electronic Press Kits 🎨
EPK stands for Electronic Press Kit, and is an extremely useful, and convenient tool for self-promotion. It is a digital performance resume that highlights your skills and showcases what separates you from your competition. A clean, organized EPK will be far better received than a huge attachment on an email, especially if it's an unsolicited email. In this module you will learn, what to include on an EPK, how to format an EPK and why many EPKs are overlooked.
🎨 Module 6: Monetize Your Brand 🎨
Learn how to monetize your brand through Sponsorships, Brand Ambassadors, Affiliate Programs and learn how to leverage them in a mutually beneficial way between both parties!
Learn How to Make a Recognizable Brand Pallate Using Colors, Fonts and Emblems
Learn How to Make and Print Professional Business Cards!
Learn How to Make Banners for Your Website, Social Media and Blogs!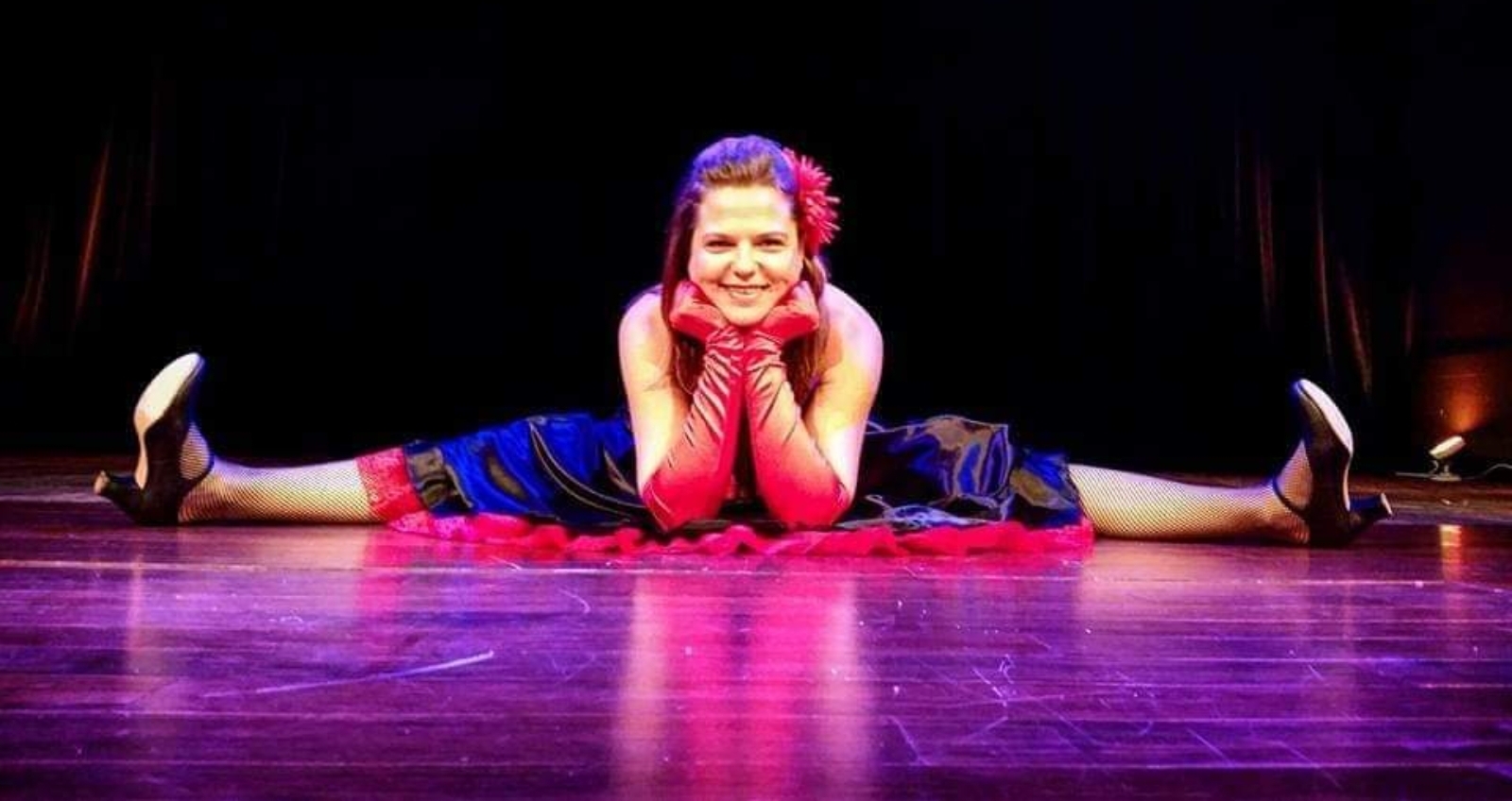 Let Krystin Railing Share Her 10+ Years of Experience With You!
Krystin Railing is a classically trained dancer and a professionally trained circus performer who has performed in 10 states within the United States and over 20 countries on 3 continents including North America, Bahamas, Caribbean, Central/South America and Europe!
Krystin Railing has been performing Hula Hoops internationally since 2009 and has been showcased at Seaport Village Buskers Festival, the Fringe Festival, and The House of Blues She has performed hula hooping on Norwegian Cruise Lines and has been featured on numerous news programs, late night talk shows, magazines, new papers and blogs for her incredible hula hooping skills. She was on the awards committee for the Hoopie Awards for 5 years and has been nominated for several awards.
Krystin Railing is a world renowned and internationally travelling professional Juggler. She learned to juggle in 2010. She was also the Communications Director for the International jugglers Association in 2019.
Master Fire Manipulator, Krystin Railing is a certified Firewalking Instructor and Empowerment Coach through The Firewalking Center. She is fully insured and covered for fire through Specialty Insurance. She is also certified in Fire Prevention and Fire Fighting through the Southwest Maritime Academy, and has a Fire Safety Certification from The Flow Arts Institute. She has led and produced Firewalks across the country including California, Georgia, and New York.
Frequently Asked Questions
Can I get a refund if I'm unhappy with my purchase?
If you are unsatisfied with your coaching, reach out to us to see if your purchase is eligible for a refund
How do I schedule my appointment?
Upon purchasing coaching, you'll receive further instructions on how to book a time for your appointment.
Can I purchase coaching more than once?
Absolutely! If you find yourself in need of coaching more than once, simply purchase the coaching again.