Enrollment is NOW OPEN!
The Performer's Guide Digital Business Strategies 6 Week Coaching Program is now available! This program is designed to help you monetize your business through digital platforms like websites, Facebook, Patreon and online courses! Join Krystin Nicole Railing and The Performer's Guide
Included in The Performer's Guide Coaching Program:
✅ 6 Group Zoom Calls held on Mondays at 10am and 5pm PST
✅ Enrollment into Digital Business Strategies
✅ Community Support on Facebook
✅ Community Support in a group chat
✅ Private support w access to DMing Krystin Railing
✅ Worksheets, Templates and Forms
✅ 6 calls with Krystin Railing 
Digital Business Strategies Curriculum
🖥 Module 1: Digital Business Strategies
🖥 Module 2: Canva
🖥 Module 3: Build Your Own Website
🖥 Module 4: Facebook Groups
🖥 Module 5: Patreon
🖥 Module 6: Online Courses
🖥 Module 7 Teachable
🖥 Module 1: Digital Business Strategies 🖥
A strong digital brand is extremely important for businesses. Learn how to create a strong, consistent digital strategy across multiple digital platforms and implement that strategy with ease!
🖥 Module 2: Canva 🖥
Canva is a versatile graphic design tool that lets you create brochures, flyers, posters, social media graphics, invitations, calendars, videos, presentations, cards, logos, infographics, labels, letterheads, resumes, menus and more. Learn the basics in this module!
🖥 Module 3: Build Your Own Website 🖥
Owning your own website gives you complete control over your business. A stunning website will quickly gain the attention of potential clients and set you apart from your competition. Learn how to purchase a domain, host your website and build a simple website.
🖥 Module 4: Facebook Groups 🖥
Here you will learn how I have generated income through monetizing multiple Facebook groups! Learn how to create a strong Facebook brand that sells with ease!
🖥 Module 5: Patreon 🖥
Patreon Is my favorite membership platform that provides business tools for creators to run a subscription content service, with ways for artists to build relationships and provide exclusive experiences to their subscribers. Learn how to monetize your brand through Patreon and discover new strategies that are sure to get new subscribers!
🖥 Module 6: Online Courses 🖥
This module teaches you all about how to earn passive income by creating an online course within your niche! Learn how to outline your course and build it by yourself.
🖥 Module 7 Teachable 🖥
Teachable is an all-in-one platform that helps you create and sell courses online. Teachable handles everything from web hosting to payment processing. In this module you will learn how to create an online course that will generate passive income for your business!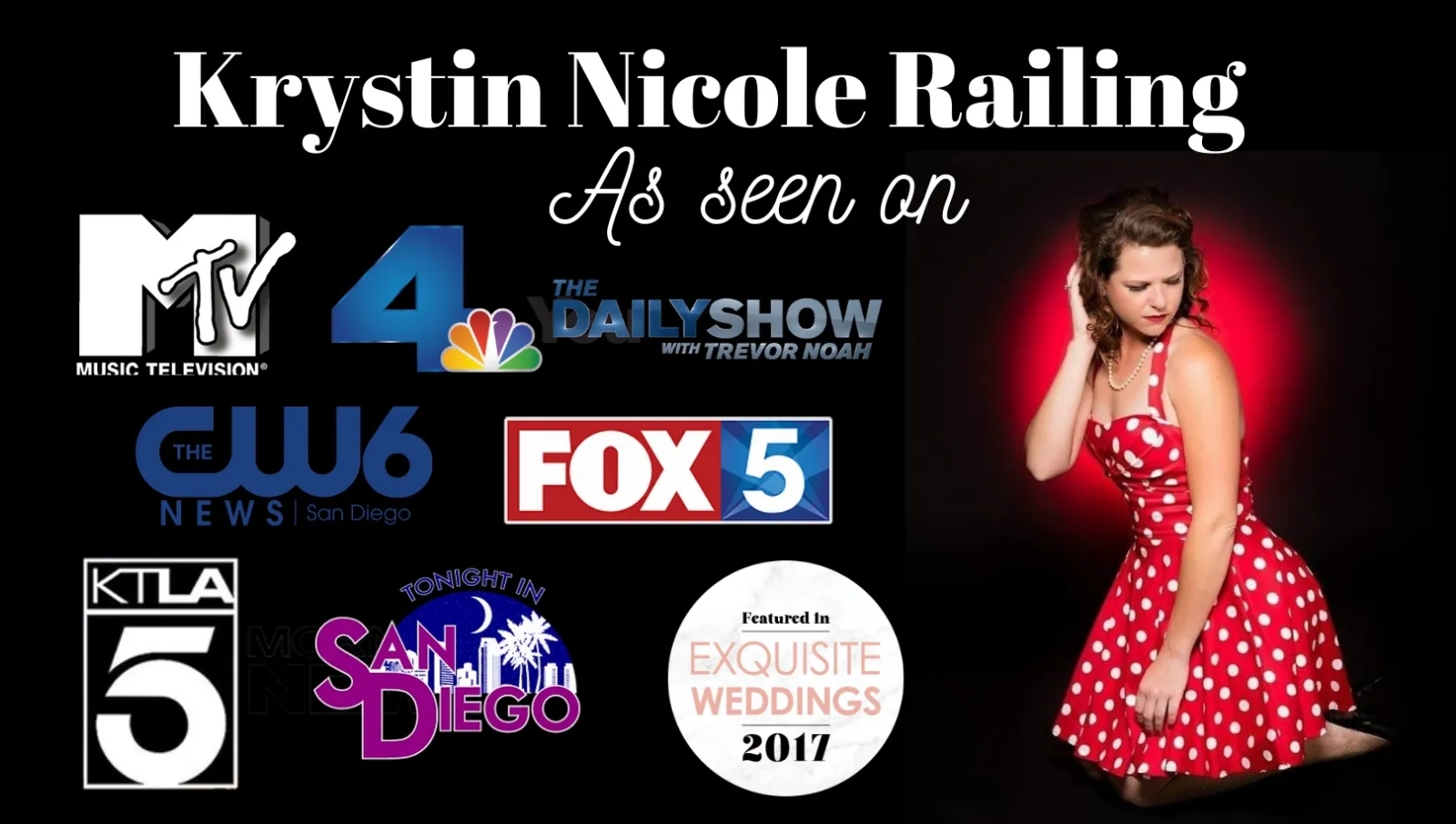 Let Krystin Railing Share her 10+ Years of Experience with You!
Krystin Railing is a classically trained dancer and a professionally trained circus performer who has performed in 10 states within the United States and over 20 countries on 3 continents including North America, Bahamas, Caribbean, Central/South America and Europe!
Krystin Railing has been performing Hula Hoops internationally since 2009 and has been showcased at Seaport Village Buskers Festival, the Fringe Festival, and The House of Blues She has performed hula hooping on Norwegian Cruise Lines and has been featured on numerous news programs, late night talk shows, magazines, new papers and blogs for her incredible hula hooping skills. She was on the awards committee for the Hoopie Awards for 5 years and has been nominated for several awards.
Krystin Railing is a world renowned and internationally travelling professional Juggler. She learned to juggle in 2010. She was also the Communications Director for the International jugglers Association in 2019.
Master Fire Manipulator, Krystin Railing is a certified Firewalking Instructor and Empowerment Coach through The Firewalking Center. She is fully insured and covered for fire through Specialty Insurance. She is also certified in Fire Prevention and Fire Fighting through the Southwest Maritime Academy, and has a Fire Safety Certification from The Flow Arts Institute. She has led and produced Firewalks across the country including California, Georgia, and New York.
Frequently Asked Questions
Can I get a refund if I'm unhappy with my purchase?
If you are unsatisfied with your coaching, reach out to us to see if your purchase is eligible for a refund.
How do I schedule my appointment?
Upon purchasing coaching, you'll receive further instructions on how to book a time for your appointment.
Can I purchase coaching more than once?
Absolutely! If you find yourself in need of coaching more than once, simply purchase the coaching again.